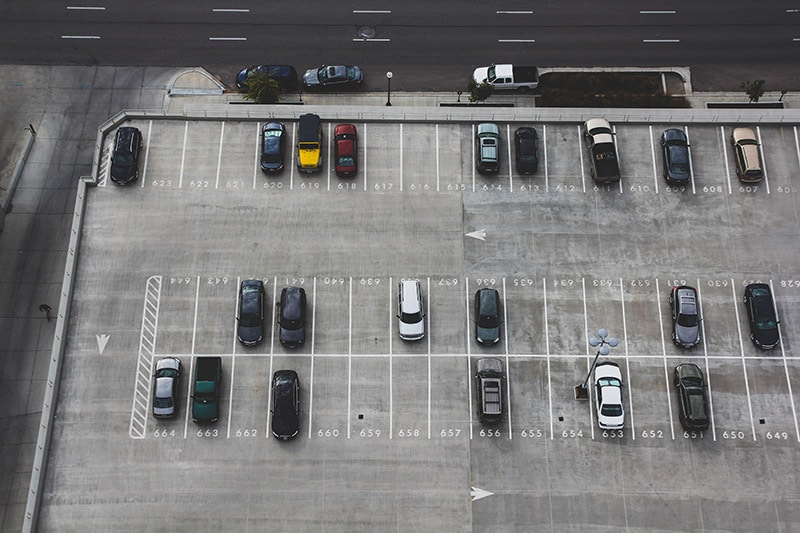 17 Jun

Practical Street & Parking Lot Safety Tips for Parents & Kids

Many drivers often let their guard down when slowly driving into a parking lot, driveway, or quiet street thinking that it's much safer compared to high-traffic areas. But to kids and parents, it's a different story.

The Department of Transportation reported that more than 50,000 crashes happen in parking lots and garages per year. These incidents result in more than 60,000 injuries and 500 tragic deaths. In the case of children, the numbers are even more shocking – from 2008 – 2011, data from the same report showed an estimated total of 1,043 children 14 and younger were killed in non-traffic crashes. If calculated annually, this means that during this four-year period, parents mourned the loss of an average of 261 children killed in these types of crashes each year

These numbers show that drivers still need education when it comes to driving safely in low-traffic areas. And, for parents, it's our top priority to keep our children safe especially from preventable low-traffic-zone incidents. Aside from car crashes, both children and their parents are also at risk for "hidden" street/parking lot hazards including poor lighting, cracks, potholes, debris, and, during winter, slick ice.
Street & Parking Lot Safety Tips for Families
1. Let your kids be parking lot S.T.A.R.S.
No, we're not talking about organizing a talent show in the middle of the parking lot. Instead, we advocate for teaching your kids the S.T.A.R. Method by Connecting For Kids. It's a simple, yet effective, acronym that helps kids remember what to do to keep safe as soon as they get out of the car:
S is for STOP! As soon as you get out of the car, stop and stand still.
T is for TOUCH. Touch the star on your car magnet (or another safe place that your grownup shows you). Keep your hand there!
A is for ATTENTION. Pay attention and look at the cars around you. Listen to your grown-up.
R is for READY! Wait for your grown-up to tell you it's time to go. Then take his or her hand and go.
You can find lots of printable resources available online if you want to get this printed and posted on your family bulletin board, fridge, bedroom, study area or, if you are an educator, it's a great school resource for both kids and parents.
Children are like sponges – they absorb what they observe around them. So modeling safe street behavior starts with you. For example, if your child always sees you rushing out of the car and darting your way through the parking lot, he or she may think that's okay to do. Or, if you continually use your phone, fiddle with the car radio or GPS, they may pick up these habits and perhaps not be mindful of their surroundings.
If you're careful and always show that you're paying attention to your surroundings, especially before getting out of the car, they'll learn these safe habits. Even when you're in a hurry, taking the time to pause and model good behavior can impact your child for years to come.
4. Find opportunities to discuss street safety.
There are plenty of kids' shows and real-life situations that offer great chances to talk to your kids about street safety.
5. Set clear rules and make sure to reward good behavior.
Young children often cannot comprehend why they're free to run around the park or playground but they can't do so in a parking lot. This is why establishing clear rules early on will help them realize that the parking lot, garage, driveway, or even the quietest of streets are unsafe for playing, running, or acting silly.
Another simple rule is to make sure to tell them that they're too little to be seen by drivers. Kids often think that because they can see the car, this means that whoever's driving can see them, too. As adults, we know that this simply isn't the case. No matter how safe it seems, always have a designated spot for kids to stand when your car is backing up in the driveway.
When you see your child following these rules, offer simple rewards like a high-five + a compliment or a simple sticker-chart system. Making your child feel proud about following traffic rules will go a long way in raising responsible teenagers.
Children are bursting with energy and generally love nothing more than getting out of the car, stretching their legs, and exploring. But as parents, we should always remind them that safety comes first. Re-orienting yourself with practical tips for keeping your kids safe in parking lots and other low-traffic areas can help prevent accidents.